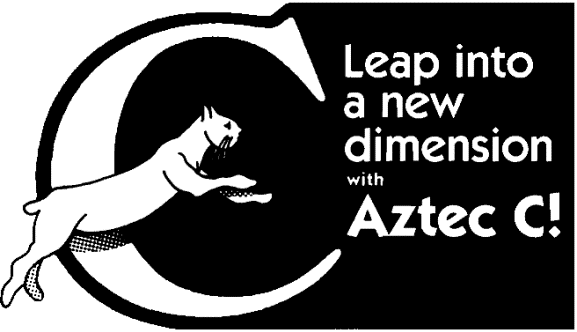 << Back to Aztec C Museum Website
---
<< Back to Top
---
About Emulators
Emulators for these older now-obsolete platforms have become popular with enthusiasts and hobbyists, and most emulators are free or almost free. As far as I know, no commercial market exists for programs or development environments that run on these older now-obsolete platforms.

However the native Aztec C Compilers for these platforms are still quite as usable as they ever were on their respective native platforms, and the MS-DOS Aztec C cross-development compilers for these platforms work under Windows XP and in other operating systems that provide support for MS-DOS either directly or through the use of MS-DOS emulators (like Linux).

This means that a C programmer-enthusiast can create programs in an emulator or in the MS-DOS or Windows environment then run them on an emulator or transfer them to a real (but obsolete) target computer using a serial cable, flash memory, or some other means.
<< Back to Top
Emulators and Disk Image Utilities



<< Back to Top
<< Back to Top
---

© Copyright Bill Buckels 2009
All Rights Reserved.
Unless Otherwise Noted.